For Delaire Graff Estate's Winemaker, Morné Vrey, and Viticulturist, Kallie Fernhout, 2021 marks ten years of partnership excellence.
What can we expect from this harvest? Morné what are you excited about?
Morné Vrey: Our harvest is very late this year, but we can already see some good acids on the white grapes coming in. It is still difficult to make a call on the red wines; with our Cabernet Sauvignon the cooler morning and evenings causing longer hanging time for the grapes is beneficial. There is potentially good color and tannins.
What is Kallie/Morné best characteristic?
Kallie Fernhout: Morné's attention to detail. Morné is able to think on his feet and this has a big impact on the confidence levels in the cellar as he is quick to make a plan. It's also good for our team dynamic that Morné has a good palate to taste the grapes during harvest ensuring everything is double-checked!
Morné Vrey: Kallie has a natural understanding of vineyards which is a rare but very special find. He has this feeling about certain vintages or soil and just knows naturally what to do. Kallie is also a pessimistic taster, it may sound negative but it helps to balance out my more optimistic approach to the grape's journey from vine to bottle.
Favourite road trip food when visiting vineyards?
Morné Vrey: We're on the road a lot between vineyards. The best route I would have to say is the road between Napier and Elgin; the Pie Route.
Kallie Fernhout: Houwhoek and Peregrine are favourites, but the top of the list are the pies from Dassiefontein. Although there is not always time to stop, farm produce (fruit) given from some of the farmers are really appreciated on the road.
How much time (km's) do you spend on the road every harvest?
Kallie Fernhout: We both cover about 15 000km each during harvest. As we are quite focused on the terroir from where our grapes come from, we have vineyards stretching from the Olifantsriver to Napier, covering almost 400km's in some days.
What is your favourite thing to eat after a long day of harvest?
Morné Vrey: Best pairing for me after a tough day is takeaways and an expensive bottle of French wine. Although not French, we opened up a bottle of the Jean-Roi Cap Provincial Rosé last year and enjoying it with a bucket of KFC.
What is your favourite wine in our vinoteque?
Kallie Fernhout: The Coastal 2010 but I also have a love for sweet wines so the Noble Late Harvest from 2008 is special as well.
Morné Vrey: I would also say the Coastal 2010. The 2017 Botmaskop is also special. I would say 2017 was our best vintage yet for this wine.
Why do you think you have such a successful partnership in the cellar?
Morné Vrey: I think by now we have a good understanding of what needs to be done and with all the years working together things flow naturally. We both strive for absolute quality and know what work ethic to expect from the other. It also helps that apart from wine, we share other interest as well. We enjoy hunting together and he is not a bad partner to travel with. We've got a joined sense of humor which makes communication fun in stressful times.
Kallie Fernhout: Our relationship is built on trust. Morné trusts me to do my part during the year and then I leave him to do his thing in the cellar. We can also always trust that advise will be offered when needed. Communication is key to know where things might need improvement the next year or what to prepare for the harvest.
What's one of your favourite memories from the past decade?
Morné Vrey: In 2019 we had a work trip to Australia for a conference. On the last evening we stayed at a friend house and enjoyed the company and hospitality. Although, after everyone went to bed, we stayed up, just talking and solving all the problems in the wine industry in one evening… also then realizing the next morning we drank all the wine we intended to bring back home for benchmarking!
Proudest Delaire Graff wine moment?
Kallie Fernhout: I think when we received the platter 5* in 2012 for our Maiden vintage of the Laurence Graff Reserve (2009), I knew we were onto something good.
Morné Vrey: When we won producer of the year with Old Mutual Trophy Show in 2016. I've also enjoyed our older vintages of Coastal Cuvée Sauvignon Blanc's winning museum class at Concours Mondiall. Last year our 2012 Coastal Cuvée won gold and the best wine from South Africa. All international accolades are always special as it means that we as a fairly new winery from the new world can compete with the old dogs.
Kallie – tell us why you love the Delaire Graff vineyards so much and what makes it unique/special?
Kallie Fernhout: Our terroir is so unique. The difference in elevation between our lowest and highest vineyards lends itself to diversity and complexity in our grapes which is really exciting. We have deep homogeneous soil which consists of Oakleaf and Tukulu. Our soil also consists of good water capacity which is good for the vineyards as they keep acidity well. Altogether, it is a great combination.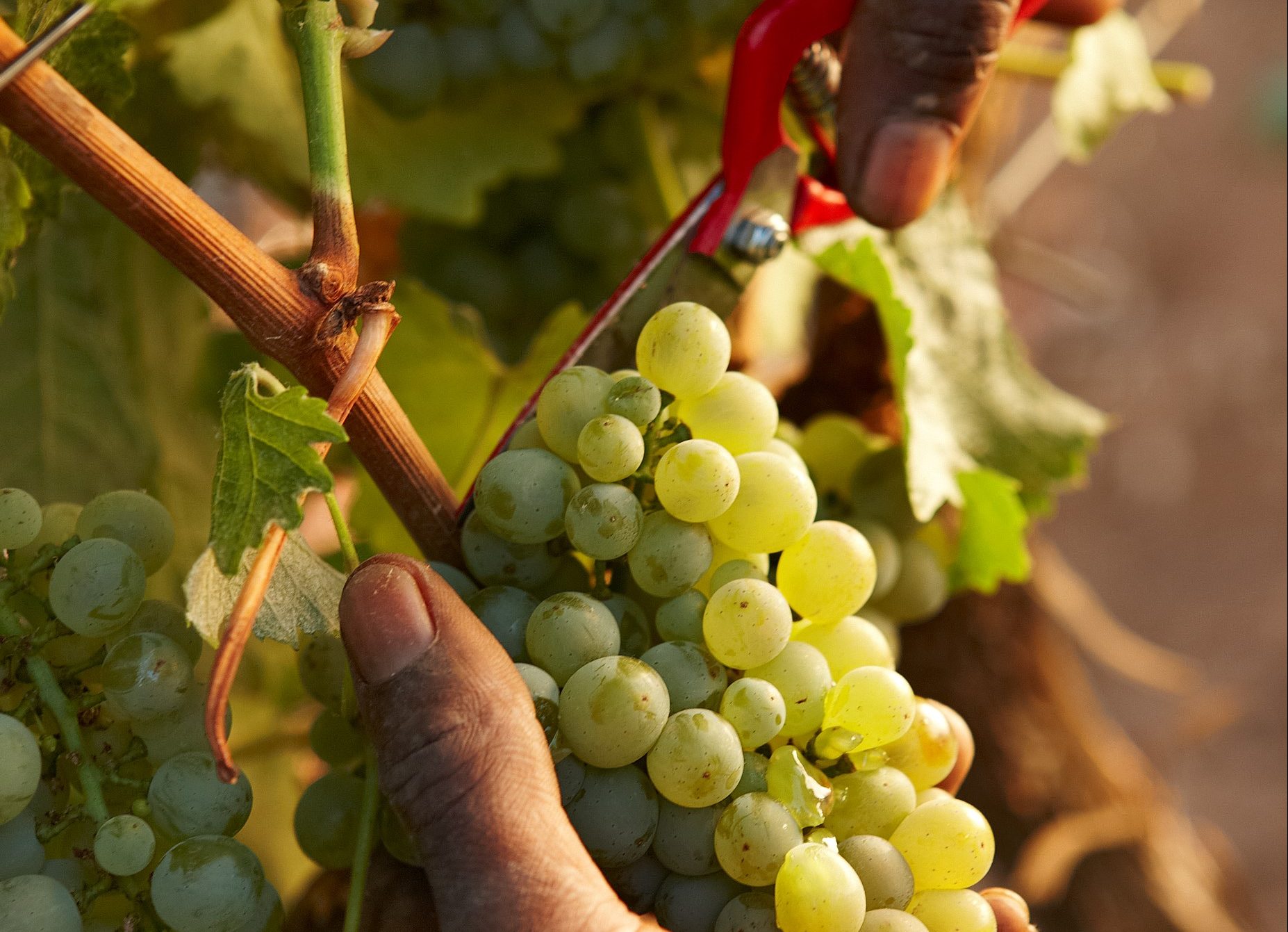 Favourite part of your job?
Morné Vrey: Being in the same cellar for over ten years comes with the comfort of knowing the vineyards and grapes by now. At this point, I know what to expect from each block and area.
Kallie Fallie: My favourite part is when the grapes come into the cellar and we can start to see the potential of the wines to be created. And after so many years together, the team is synchronized and effortless when sorting the grapes on the sorting table because we can see the quality of the grapes are good enough. By then you almost give a sigh of relief knowing that all the preparation done the previous year, building up to harvest has paid off and you are almost done, before it starts all over again.