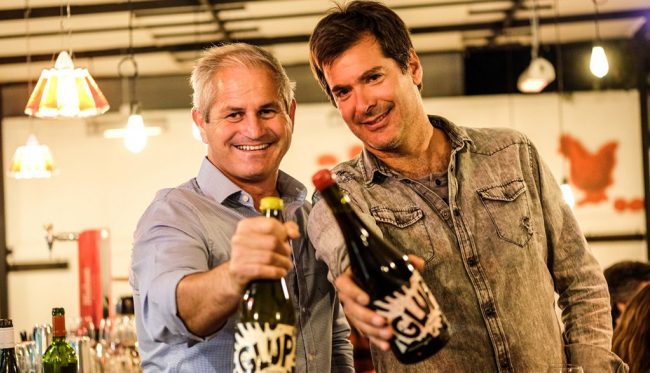 Introducing Longavi Glup
"Glu Glu ... easy! Just pick a bottle of Glup Chenin Blanc or Cinsault. Open it. Drink it. You will understand the meaning!"
Glup was created by two friends: Julio Bouchon, Chilean winemaker extraordinaire and David Nieuwoudt, famous South African winemaker from Cederberg and Ghost Corner Wines. Julio and David have been producing spectacular wines in Chile's Leyda Valley since 2012.