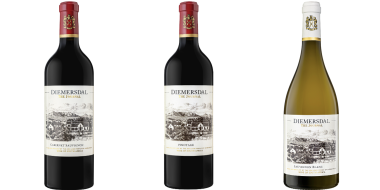 Diemersdal Estate in Durbanville has released a new top-tier range of wines incorporating individually grown and crafted Sauvignon Blanc, Cabernet Sauvignon and Pinotage. Called The Journal, the range honours the legacy and history of Diemersdal and the Louw family, the sixth generation of which are now presiding over the estate in the person of owner-winemaker Thys Louw.
The three wines in The Journal series are a Sauvignon Blanc 2019, Cabernet Sauvignon 2018 and Pinotage 2018 representing the finest offerings from Diemersdal made from site-specific, low-yield dryland vineyards on this well-known Durbanville property.
The name The Journal was chosen by Louw to encapsulate the continuous legacy of Diemersdal's winemaking tradition and history.