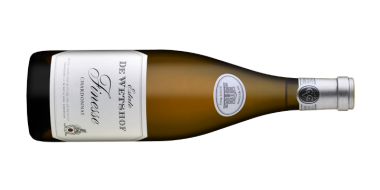 The De Wetshof Finesse Chardonnay 2019, from the vintage celebrating the 30th anniversary of this premium South African Chardonnay, showed that this style of wine is as relevant today as it was when Danie de Wet made the first Finesse in 1989.
The 2019 vintage of De Wetshof's Finesse achieved Top 100 status in the National Wine Challenge, one of South Africa's leading wine shows, with its judges' score presenting the wine with Double Platinum status.
Johann de Wet, CEO of De Wetshof, says, "It is a great honour to receive this award for a vintage celebrating the 30th anniversary of De Wetshof Finesse. This wine was introduced in 1989, the early days of Chardonnay in South Africa, to show consumers the bright freshness this cultivar can show with lesser oaking in older wood.