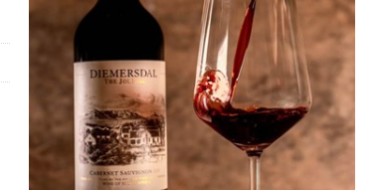 All three wines in Diemersdal Estate's The Journal range achieved Gold medals at this year's Decanter World Wine Awards, recognised as one of the wine world's most prestigious wine competitions which was held in London, this year for the 18th time. Decanter Gold medals went to Diemersdal's The Journal Cabernet Sauvignon 2019, The Journal Pinotage 2019 and The Journal Sauvignon Blanc 2020.
Diemersdal is situated in the Durbanville wine region of South Africa and was one of the area's first wine farms with a history dating back to 1698. It has been in the hands of the Louw family for the past six generations.
This year's judging of the Decanter World Wine Awards took place last month at the offices of Decanter magazine at Canary Wharf in London. Over 18 000 wines from 56 were entered for this year's awards, with 170 expert judges scrutinising the entries.
Diemersdal's The Journal premium wine range was only released last year, with the award-winning Cabernet Sauvignon, Pinotage and Sauvignon Blanc representing these wines' second respective vintages.
Thys Louw, Diemersdal's owner-winemaker, says the achievement at Decanter was the fulfilment of the ambitions he had when conceptualising The Journal wine range.