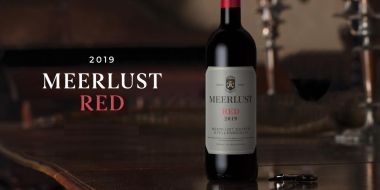 Respected 18th-century Cape wine estate Meerlust in Stellenbosch has once again honoured its commitment to self-imposed exacting standards of quality in winemaking by declassifying its world-renowned flagship Bordeaux-style blend Rubicon from the 2019 vintage.
This heralds the rare release of its Meerlust Red 2019 in its stead, the first re-appearance of this much-loved blend since the 2011 vintage.
The Red 2019 is Cabernet Sauvignon dominant (43%) with 31% Merlot, 21% Cabernet Franc and 5% Petit Verdot. The higher percentage of Merlot came as a result of the Meerlust duo of eighth-generation owner Hannes Myburgh and cellarmaster Wim Truter deciding also not to bottle the Merlot from the 2019 vintage.