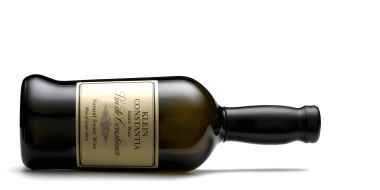 South African wine writer Malu Lambert happened to be in London when her country's most famous wine was displayed in all its glory. We asked her for a report.
Vin de Constance is living history. It's South Africa's most fêted wine, and it has been for centuries. In the early 19th century, Constantia's sweet wines were all the rage in the European courts. Nobility was said to prefer it over the likes of Yquem and Tokaji.
But unlike these two famous sweet wines, Vin de Constance isn't botrytised. Termed a natural sweet wine, it is made from pale-skinned Muscat de Frontignan grapes left on the vine to dessicate until almost raisined. The must is fermented partly in tank and partly in barrel, then the wine is matured in oak, without fortification.
Vin de Constance is described as 'a recreation of the legendary Constantia sweet wine made in the 18th and 19th centuries'.