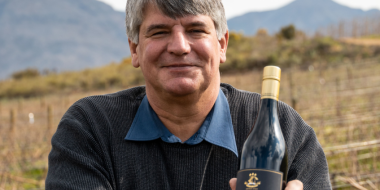 Cape winemakers can hardly afford to be one-trick ponies. Unlike their Old World brethren who spend most of their lives committed to working a handful of grape varieties into two to three wine-styles, South African vignerons must tap into the national vinous psyche. Which in most instances demands an almost promiscuous approach in handling a vastly diverse array of grape varieties and wine-styles under one umbrella brand.
Here in the New South, it is not uncommon to find one winery happily producing Sauvignon Blanc, Grenache, Cabernet Franc, Chardonnay, Chenin Blanc, Pinotage and Merlot – with a Cap Classique bubbly or two thrown in for good measure. Port and Noble Late Harvest, optional. It is wild and varied, and we like it.
Specialisation is a rare luxury afforded only a few winemakers. Although, there are a handful of Cape winemakers whose skill with a certain variety has risen to the surface; the yin meeting yang, the experience, craftmanship and commitment offering the consumer a guarantee of something exceptional. Danie de Wet and Chardonnay springs to mind. Beyers Truter and Pinotage. Jan Boland Coetzee with Pinot Noir, while Sauvignon Blanc happens rather well when handled by Thys Louw.