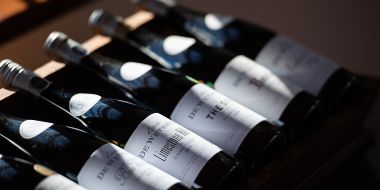 The 2021 European wine awards season kicked-off extraordinarily well for De Wetshof Estate in Robertson with three of its Chardonnays raking in four golden awards at two auspicious wine shows.
In the Chardonnay du Monde held in France, the world's most famous international competition for Chardonnay, the De Wetshof Lesca Chardonnay 2020 achieved a gold medal, also taking its place among the top 10 wines at this year's competition. De Wetshof's famous Limestone Hill 2020, South Africa's most awarded unwooded Chardonnay, also garnered a gold medal at the Chardonnay du Monde.
The De Wetshof Lesca, which is marketed in South Africa under the name Finesse, was one of the first Chardonnays in the De Wetshof range, having been launched back in 1989.