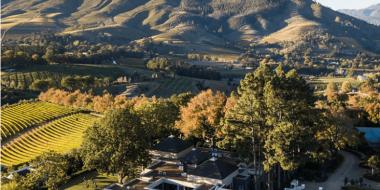 Delaire Graff Estate achieves excellence in the 2021 Haute Grandeur Global Awards.
We are honoured to announce that Delaire Graff Lodges & Spa has received a number of accolades in the recently announced 2021 Haute Grandeur Global Excellence Awards. The Awards recognise remarkable achievements in delivering consistent, exceptional experiences in the global luxury hospitality industry.
Delaire Graff Lodges & Spa has been named as the best in class on the global stage in the Haute Grandeur Global Hotel Awards in both the Culinary Experience and Lodge categories. The lodge also achieved the designation Best Destination Hotel in Africa and the Delaire Graff Owner's Villa was announced as the Best Boutique Villa in Africa.
Delaire Graff Spa received four titles in the Haute Grandeur Global Spa Awards acknowledging the impeccable standards upheld by Spa Director, Hildegard Carstens, named Best Spa Manager. Further awards included Best Luxury Spa and Best Hideaway Spa in Africa, as well as Best Hotel Spa in South Africa.