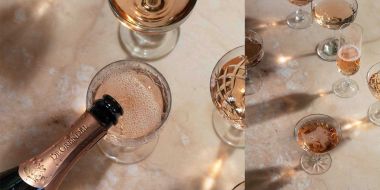 If you are new to the fascinating world of Cap Classique read on because we will demystify some terminology and share some fun facts about the nation's fastest growing wine category.
The Two Styles of Bubbly
Firstly, we would like to differentiate between two styles of bubbly to give readers a better understanding of why certain bubblies are more expensive than others. Wine that has been impregnated with CO2 bubbles is simply termed 'sparkling wine' and the process is very quick and affordable to produce, whereas Cap Classique undergoes a second fermentation in the bottle to create the sought-after bubbles which takes a much longer time to complete and is far riskier to produce. The second fermentation is initiated by adding extra sugar to the already fermented wine.