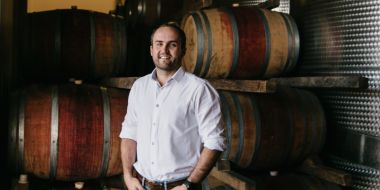 As the grandson of the Simonsig legend Frans Malan, Michael Frans Malan is one of the few third generation winemakers in Stellenbosch. Michael joined the Simonsig team in 2017 after gaining experience in Italy, Australia and South Africa and was appointed red winemaker this year working under cellarmaster Debbie Thompson and his father, Johan, who is Simonsig's Director of Wine.
But the decision to follow in the footsteps of the previous two generations was not a foregone conclusion.
"I had always enjoyed maths and chemistry at school, so when it came to choosing a direction in which to study I applied for engineering as well as for viticulture and oenology at the University of Stellenbosch, and was accepted for both study-fields," says the ebullient 30 year-old Michael. But the final decision came during a gap year when he found himself working a harvest in the Alto Adige region of Italy.