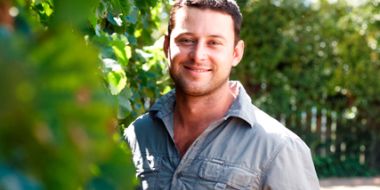 What was the defining moment in your life that set you on the path of becoming a viticulturist?
When I was still in primary school, my grandfather bought a farm between Robertson and McGregor with vineyards and I immediately fell in love.
Where did you train?
Stellenbosch University.
Who would you regard as your mentor?
Rosa Kruger, old vine specialist
What do you enjoy most about being a viticulturist?
Working outside with all the elements that nature has to offer and every year you get the opportunity to create a new vintage that could last for many years to come.
What vineyard practices do you use to minimise the impact on the environment?
We use standard vineyard practices like cover crop to prevent erosion and carefully managed spray programs. Some of our other initiatives include using Ladybirds as an insecticide and we erect owl houses to attract owls for natural rodent control.