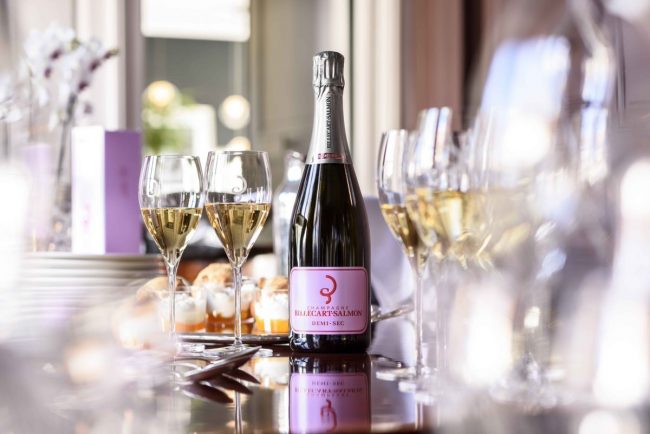 New arrival: Billecart-Salmon Demi-sec
Billecart-Salmon Demi-Sec has made its debut in South Africa. This gorgeous softly sweet Champagne is a stylish blend of Pinot Noir, Chardonnay and Pinot Meunier distinguished by Billecart-Salmon's signature class. It's a rich attractive cuvée exuding citrus, pear-drop, white flowers and creamy brioche flavours and aromas. So, what would you pair with this gorgeous Champagne? It's the perfect pleasure with custard pastries, yellow fruit and strawberries, although its extravagance offers great drinking enjoyment all on its own.
Did you know that Champagne Billecart-Salmon turns 200 this year?