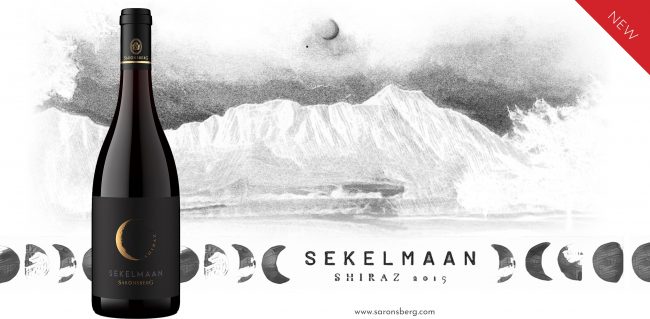 Introducing Saronsberg Sekelmaan Shiraz
We are so excited to introduce a brand new addition to Saronsberg's iconic legacy, the 2015 Sekelmaan Shiraz.
For Saronberg's Cellarmaster Dewaldt Heyns, who has headed the cellar since its inception in 2004, the release of this ultra-premium Shiraz represents a new milestone in Saronsberg's history. In the cool first light on the 23rd of February 2015, harvest began for the maiden vintage of this limited release. That night, the moon – a waxing crescent – set behind Saronsberg Mountain, just as it had done every month for millennia. A symbol of growth and rebirth, the sickle moon ('sekelmaan') was a silent witness to the rise of a new wine that embodies the fullness of time and nature, an experience that connects earth and stars.
The grapes were sourced from the upper reaches of Block 27, a small vineyard located on the east-facing slopes of Saronsberg Mountain. This is the first time a single vineyard wine has been released under the Saronsberg label.